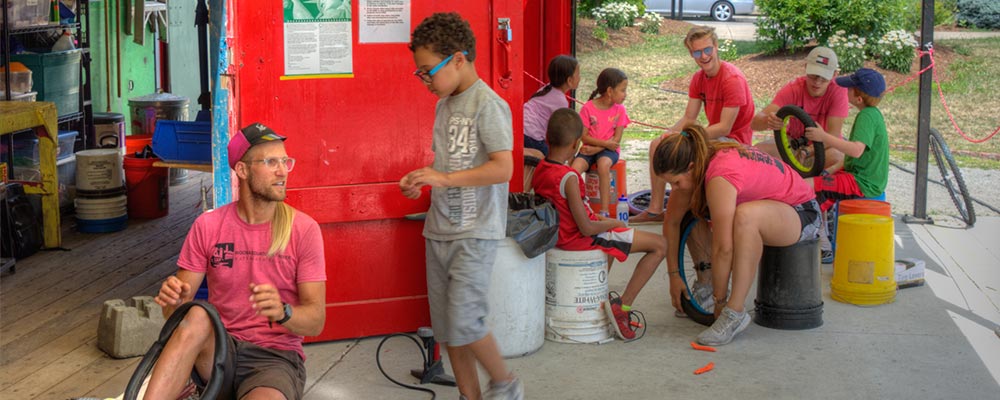 At Red Shed Bike Camp, kids ages 8-13 spend a fun-filled week in the summer exploring the watershed on two wheels! Through the week, campers enjoy daily bike rides. They also learn safe riding skills, basic bike maintenance, and watershed stewardship. After a bike-filled week at camp, our campers leave with the freedom and independence of riding a bike safely and confidently, a new way to enjoy the natural beauty along the Greenway, and a sense of pride from learning new skills. The Red Shed offers special scholarships to qualified campers, providing access for all no matter their income.
2020 Bike Camp is Cancelled
After reviewing all of the state's guidelines and requirements to run a summer camp program during a global pandemic, we have concluded that our program does not have the adequate resources and capacity necessary to confidently protect campers, their families, and our staff, from the risk of transmitting COVID-19.
I can guarantee we are as disappointed with this decision as many of you are now. This decision didn't come easy but it is now clear to us that it is the only decision we feel comfortable making under our current circumstances.
Thank you for your patience and understanding during this confusing time and we hope to see you all next year. We hope you all have a safe and enjoyable summer.