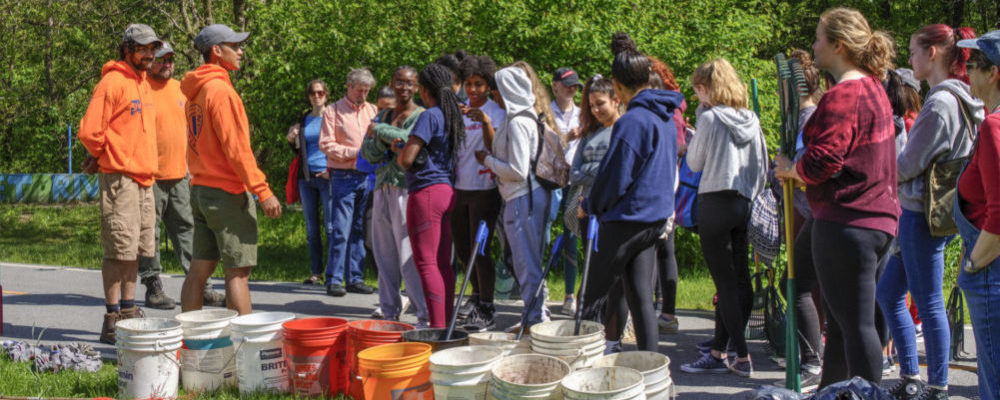 River Rangers
The WRWC River Rangers are our pro team, working spring through early winter. River Rangers remain fundamental in keeping the parks and bike path along the Woonasquatucket River safe and well-kept for the community's enjoyment, and the Rangers' work is palpable throughout the watershed communities. They also set the example, mentoring and training our Junior Ranger team. River Rangers have the experience to pass down to the next season of Rangers. They work hard and have fun teaching, learning and growing together.
In addition to physical stewardship of the Greenway, Rangers help keep the Greenway healthy, beautiful, and safe by encouraging responsible use of the outdoor space. Rangers also develop and lead volunteer projects, and they educate neighborhood youth using the Greenway. River Rangers are our best advocates for the Woony River Greenway!
The River Ranger team collaborates with Police Departments, Parks Departments, Departments of Public Works, Housing Authorities, and local organizations, businesses, churches, recreation centers, and community members in their efforts to maintain the parks and bike path. They do all this to educate and empower the watershed community.