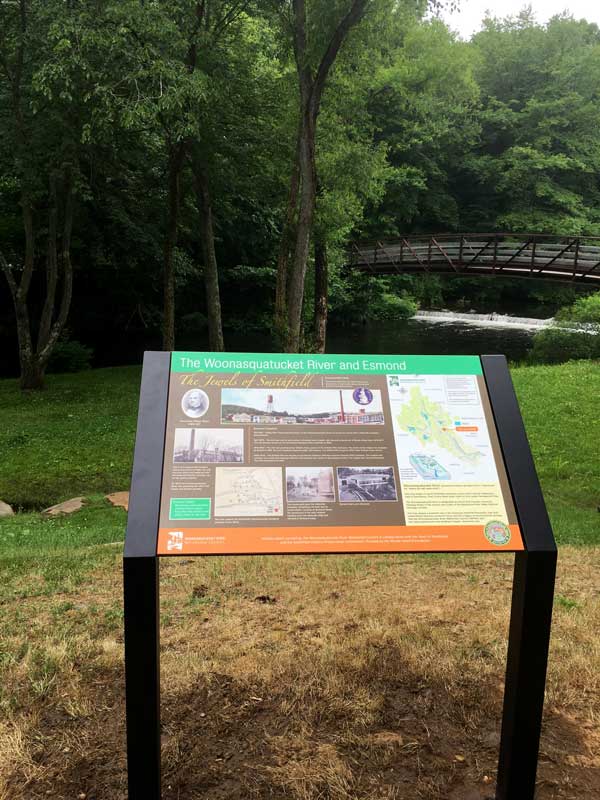 SMITHFIELD – This town is celebrating and sharing its rich mill history with four educational panels installed along the Woonasquatucket River and other waterways this week.
The four panels highlight the "Jewels of Smithfield," or the reservoirs created for water storage to power mills along the Woonasquatucket River into Providence in the 1800s.
The reservoir system created a permanent water supply to power downstream mills lining the river in Johnston, North Providence, and Providence by storing water in the wet season and releasing water during the dry seasons.
Reservoirs no longer power mills and are used for recreational purposes such as boating, fishing and swimming.
Panel locations include Esmond Park, Georgiaville Pond (Smithfield Town Beach), Stump Pond (Stillwater Reservoir), and the fishing area at Stump Pond.