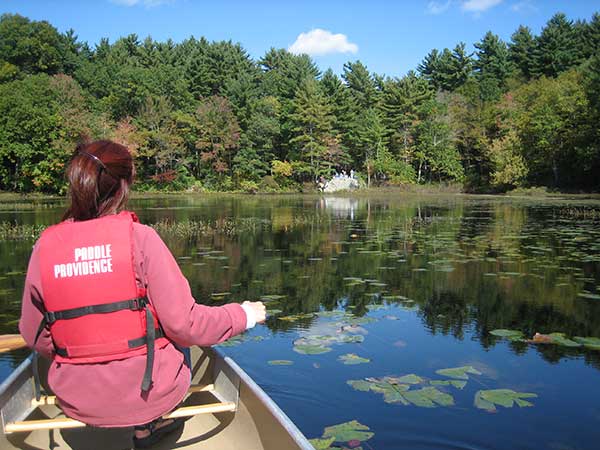 Come Join the WRWC For an early Summer Paddle on Stump Pond In Smithfield
Date: Friday, July 1st 2022
Time: Launch at 6PM (arrive 15 minutes early)
Location: Woonasquatucket Reservoir (also known as Stump Pond) in Smithfield. We will put in and take out at a boat launch on the west side (NOT at the dam on the east side). Directions below. The approximate address for the put-in is 125 Log Road, Smithfield.
Google Map: Stump Pond Put-In
Come join us on an exploration of one of the Woonasquatucket's largest and least developed reservoirs. The Woonasquatucket Reservoir (otherwise known as Stump Pond) sits near the headwaters of the Woonasquatucket River and is home to a variety of different species including Little Green Herons, Great Blue Herons, Box Turtles and many types of fish. This relaxing two-and-a-half mile paddle will begin and end at the boat launch on the west side of the reservoir and will take about two hours passing by lovely homes, small islands, and secluded woods.