Rain Barrel Workshop/Buy a Rain Barrel Kit
The Woonasquatucket River Watershed Council's popular rain barrel workshop is back! Rain barrels are a low-cost, easy-to-install solution to capture rainwater for reuse for your lawn or garden.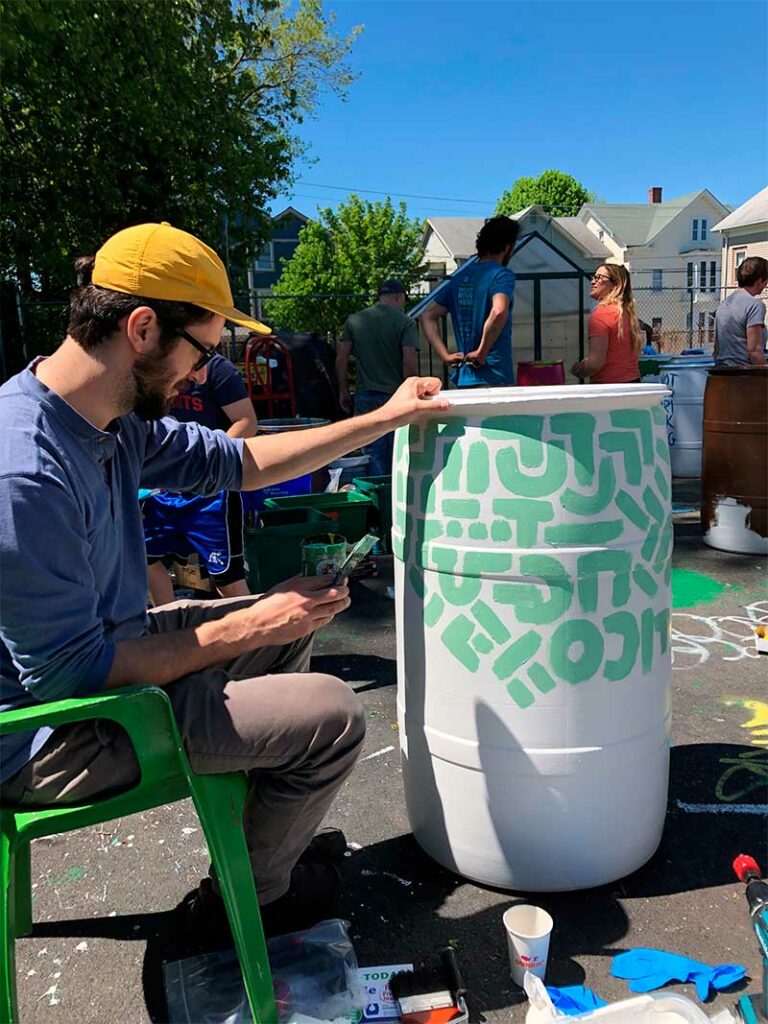 This workshop will teach you the steps to build and install your own rain barrel – and add a creative touch to your barrel by painting your own design along the sides. The workshop fee includes the barrel and the other materials you will need to make your own rain barrel.
Please bring with you: a battery charged (pre-charged) drill; eye protection (we will have eyewear if you don't have any), and clothes for painting.
If you would like more information on this event, please reach out to our Education Director Amanda at apeavey@wrwc.org.
Date: Saturday, June 18th
Time: 12:00pm – 4:00pm
Place: Riverside Park, Providence (Aleppo St, Providence R1 02909.)