When: Saturday, November 4th, 10:00am-1:00pm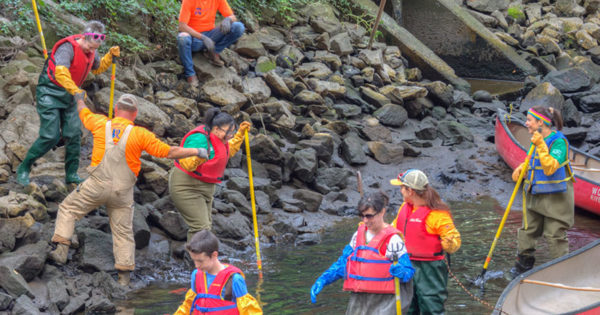 Meet at: WRWC Office, 45 Eagle Square, Suite 202, Providence, RI 02909
Join the WRWC River Rangers to conduct an in-water cleanup of the Woonasquatucket River at Eagle Square. We'll be recording the data of the trash we find as part of the Ocean Conservancy's annual International Coastal Cleanup. Data from rivers is especially important as we know that the vast majority of marine debris comes from land and is transported by rivers! Help us reduce the amount of trash making its way to the ocean, and contribute important data to the international ocean community.
We can't wait to see you!
Contact Clare at cbrown@wrwc.org with questions.