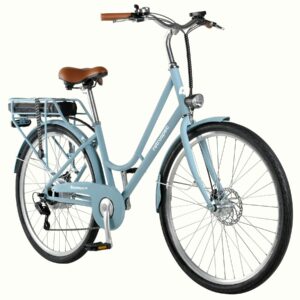 Join us on Friday, August 6 at 11:00 am at Cricket Field in Johnston for our e-bike raffle drawing! And stay for a fun party. Remember, you can't win if you don't enter so visit our Raffle page and enter today. You will get the chance to win a fabulous brand-new Retrospec Rev City Electric Bike, valued at $1,200! You will also support our work with your donations.
Can't make it to Cricket Field? We'll miss you, but not a problem. We will also broadcast the raffle drawing on Facebook Live! Winner need not be present.
Location: Cricket Field: 15 Riverside Avenue, Johnston, RI
Please visit wrwc.org/raffle for full details and to enter.