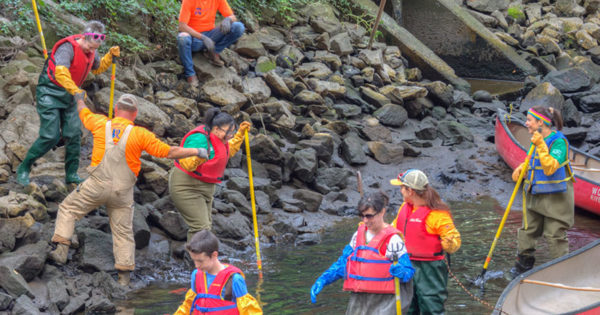 When: Wednesday, October 26th 10AM-3PM
Where: Section of the Woonasquatucket River along Promenade St. and Kinsley Ave in Providence
Meet at: Pedestrian Bridge at Bath St. and Promenade St.
Join us for a very important in-water cleanup of the river! We'll be suiting up in waders and getting in the water to pull out trash. This is a section of the river where the River Rangers find a lot of litter, and we hope you can join us to remove it and protect the ecosystem.
We can't wait to see you!
Contact Clare at cbrown@wrwc.org with questions.