MLK Day of Service and Clean Days 2023 Kick-off:
Contech Medical Site and Route 6
When: Saturday, January 14th 10AM-2PM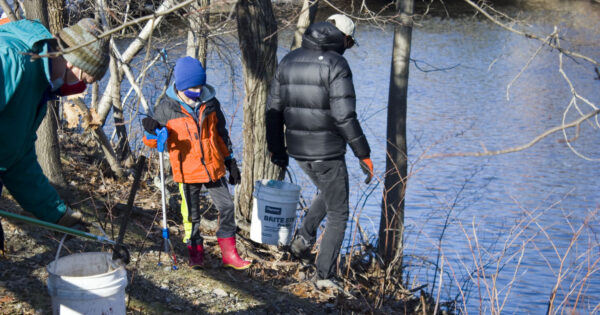 Where: 99 Hartford Ave, Providence, RI 02909
Join the WRWC, Cozy Rhody and your community to participate in a National Day of Service and perform a crucial cleanup of the river banks at the Contech Medical site and along Route 6. This is a heavily littered section of the river, and this time of year, as the leaves are dropping, is the perfect time to pick up all of the trash that is revealed. MLK Day is the only federal holiday designated as a National Day of Service to encourage all Americans to volunteer to improve their communities – we hope you'll join us. Food and drink provided!
We can't wait to see you!
Contact Clare at cbrown@wrwc.org with questions.