When: Saturday, October 22 10AM-2PM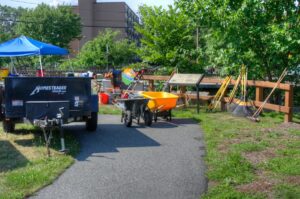 Where: 1 Hillside Ave., Johnston, RI 02909
Meet us at 1 Hillside Ave in Johnston for a Bulb Planting and Beautification! We'll be planting an array of Allium, Narcissus and Chionodoxa bulbs to enjoy in the Spring. We'll also be doing an in-water cleanup of this section of river. Enjoy free food and friends with us!
We can't wait to see you!
Contact Clare at cbrown@wrwc.org with questions.